The next generation of creative tools for Motion Design, Visual Effects and Mass Custom Video Production.
Autograph in Action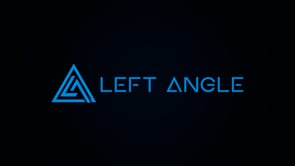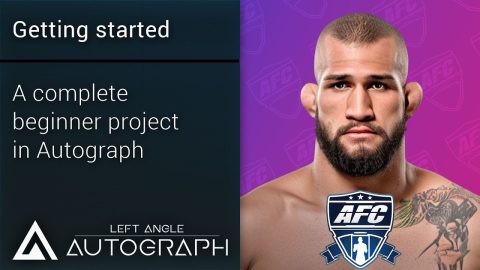 Basic tutorial to get you started using Autograph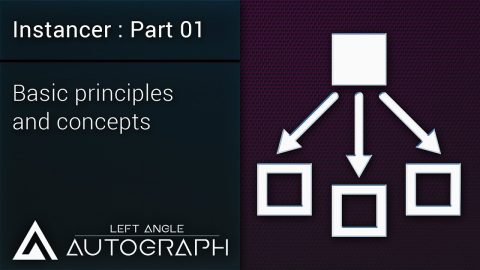 Instancer, basic concepts and principles
View Complete Gallery
Autograph Features
Integrated 2D-3D
Import and create 3D environments, animation and assets. Use Pixar industry standard USD format natively (no conversion). Benefit from Physically-Based Rendering right inside your comp. Use your comp as a texture map on a 3D object.
Motion Graphics
Each composition can be modified in real time. Easily render in different formats instancing a single project file without duplication. Autograph provides a set of tools that allow you to build responsive design compositions.
Compositing and VFX
Comes with many CPU/GPU optimized video processing effects. Keyframes are not the only way to animate parameters in Autograph. Each parameter can be linked to another or used by one of the many available modifiers. Modifiers apply transformations to any data sources.
Feature Specs
Physically Based Renderer
Comes with Filament, a state-of-the art physically-based renderer. Also supports Hydra Storm for 3D collaboration consistence.
File format support
Full support of OpenEXR, multi-channels AOV, Photoshop layers, SVG (with animation), ProRes, mp4, h264/h265...
Extensible
Support for OpenFX plug-ins and Shadetoy integration. Build your own tool, expose parameters in a packaged file for deployment.
2d and Planar Tracking
Every VFX project needs tracking and stabilization. Autograph provides a solid 2D tracker with different models ranging from simple location to affine and perspective, as well as a fast planar tracker
OpenColorIO
OpenColorIO for color management. Both the ACES 1.3 and default built-in OCIO configurations ensure a state of the art imaging workflow.
Artisan
Cloud service with collaborative review platform. Player, versioning and data storage (100 GBs disk), and you get 5 users license per Autograph license. Create as many links for external reviewers as you want. STUDIO version only.
Templates
A composition can display front-end control parameters and be packed in one file, allowing you to create tools, generators, or encapsulated custom stack of effects with their own UI.
Easily Link External Data
Separate graphic and editorial tasks by easily linking your external data directly into your projects. Map CSV columns to user-created parameters for graphics automation tasks.
Links and Constraints
A convenient connection system between parameters allows you to create complex relations and share any given group of elements, all without writing a single line of code
Instancing
Animate massive amount of elements. Scattering, grids layout, per instance modifiers.
Performance
The use of both the CPU and GPU makes it possible to work on large-scale projects, all with incredible responsiveness when setting up projects.
Animate Anything
Animators offer over 45 predefined interpolation types. Same graph curve editing for 2D and 3D graphics. You don't have to be a 3D modeling expert to use 3D in Autograph.
Download
What You Get
Images will be watermarked if you have not purchased a license. The trial lasts 90 days from the moment you create a login for Autograph.
5 Artisan users per full Autograph license (Studio only)
Internet connection required to activate the software, access demo projects and interact with Artisan Cloud.
Software needs to connect to the license server at least every 45 days.
There is a preference to auto-release the license when exiting the application.
System Requirements
The minimal requirements:
MacOSX M1: 11 (Big Sur)
MacOSX Intel: 10.15 (Catalina)
Windows 10 and 11
Linux has been tested using CentOS Linux 7 (7.9.2009) and Ubuntu 20/22. Later distributions not tested but should work.
RAM: Minimum 8 GiB needed
Hard Disk: Min of 16 GiB available
GPU: requires OpenGL 4.1 or over
Purchase Autograph
Special Launch Promotion through May 1, 2023 …
Autograph is available as permanent license or via annual or monthly subscriptions. Prices below are displayed in USD and do not include taxes or discounts if your are not sign-in or until you enter your billing info. Currency conversion, all discounts and applicable taxes will be calculated at checkout.
Promotion: 20% off Introductory Offer
A 20% discount is already automatically applied here. Discounted prices of annual billed monthly and month-to-month subscriptions purchased during the promotional period will remain in effect for 12 months from the subscription purchase date.
Creator License:
Pricing for Autograph Creator is reserved for independent professionals and small businesses with 1M USD or less in capital or revenue (whichever is greater).
Permanent Renewal:
Purchase of permanent licenses include 12 months of updates. After 12 months, users will have the option to opt into another 12 months of updates for a renewal fee equivalent to 1/6th of the original purchase price.
Annual subscription promotion: Upgrade to Permanent – Rent to Own
Purchase of an annual Autograph Creator/ annual Autograph Studio subscription during the introductory period will include the option to upgrade to a permanent license, in the same tier, for the retail price difference at the end of the subscription term.
Subscription: You can stop a Month-to-Month subscription before it ends to avoid charges for the next subscription period. There is a subscription management button in your account login. Annual license contract billed Monthly cannot be cancelled before the end of the year, so expect to be charged a lump sum amount of 50% of your remaining contract obligation and your service will continue until the end of that month's billing period.
Render Nodes: Specially priced render-only licenses are meant to accommodate command-line rendering on other machines. Requires a project to have been saved with a full license and currently requires a GPU.